TRIPLE your impact to help us find an effective treatment!
#TripleGivingTuesday begins today!
 Welcome to the first day of our 6th annual Triple Giving Tuesday Campaign! From November 1 through International Giving Tuesday on November 29, you will have your donation TRIPLED thanks to generous OMF donors who will be matching all donations up to a total of $500,000.
This is a special year because we are raising funds for an entirely new arm of research: small clinical treatment trials!* If promising, small clinical treatment trials will lead to larger clinical trials on existing drugs and new drugs waiting to be released. We know our OMF family needs treatments today. Small clinical trials are the best way to fast-track relief if found effective. Accelerating research is our top priority at OMF. Let's make this year better than ever by restoring hope and health together.
Will you support our efforts?
Now is the time! Donate today and have your gift TRIPLED: 

* Please note, we are still in the planning and development phase of treatment trials. We are not actively recruiting patients for small treatment trials at this time.
---
Thanks to you, we've made incredible strides in collaborative research in the past ten years that have laid the foundation for OMF to move forward with clinical trials.
Since our founding in 2012, we have raised over $40 million to advance research and medical education for ME/CFS, Long COVID and other multi-system chronic complex diseases (msCCD)!
So far this year, we have already funded over $5.5 million in research activities! We are excited to announce the following list of research activities that we have funded in 2022:
2022 OMF SUPPORTED
RESEARCH INITIATIVES
 Throughout #TripleGivingTuesday, we will be featuring overviews of select projects. Stay tuned for more information!

---
Don't forget, NOW is the time to triple your impact on research! 
This #TripleGivingTuesday, generous OMF donors have agreed to TRIPLE match donations up to a total of $500,000. That means when you donate $20, you really donate $60! And you can make a gift any day of the week now through the official worldwide giving day, International Giving Tuesday, on November 29, 2022.


 *Located in Australia? Click here to donate to OMF Australia! 
Open Medicine Foundation Australia, Limited (OMFAL) is a regional branch entity of Open Medicine Foundation. OMFAL is authorized by the Australian Tax Office as a deductible gift recipient.
---
Can't donate? No problem. There are many ways to join our community and get involved! Check out some options below. 
Follow us 
 Follow us on social media and share our posts about Triple Giving Tuesday on your own social media accounts. Don't forget to tag us:
Spread the word!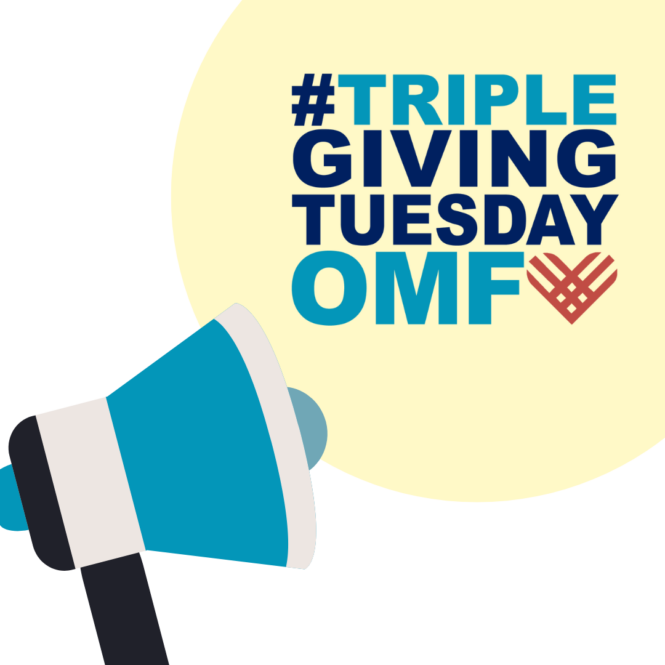 Encourage your friends and family to join you in creating real impact throughout November by sharing what our mission means to you and why you support our organization (here are some ideas).