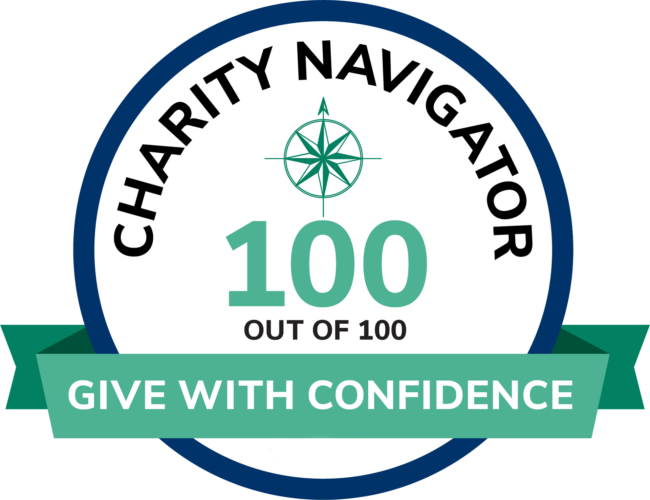 We are proud to share that Open Medicine Foundation (OMF) has been recognized as a 4-Star organization by Charity Navigator, America's largest independent charity evaluator. This puts us in the top echelon of charities nationwide!
Achieving the 4-Star rating signifies that OMF continuously adheres to best practices, executes its mission financially efficiently, and exceeds industry standards. This affirms our commitment to being a trustworthy and reliable organization for our donors, stakeholders, and, most importantly, the people we serve who have been impacted by myalgic encephalomyelitis / chronic fatigue syndrome (ME/CFS), Long COVID, and related diseases.
Our mission has always been to fast-track transformative research and deliver hope to patients and their families. We are proud to have this mission endorsed by such a prestigious organization as Charity Navigator.
We want to extend a heartfelt thank you to all of you: Our dedicated donors and supporters. This achievement would not have been possible without you. Your trust in our mission, generous donations, and dedicated support have fueled our work and continue to drive us forward.
Thank you for your unwavering faith in OMF. Together, let's keep striving to make a significant and lasting impact.
Share this amazing news with your friends and family to help us spread the word about our cause to encourage more support!
---
Donate Now to Support Our Mission 
As we celebrate this wonderful recognition, we also want to take a moment to remind you that your generous contributions have played a significant role in making this possible. We invite you to continue supporting us, to help us maintain our 4-Star rating and extend the reach of our mission even further.
Open Medicine Foundation also accepts gifts of stock, cryptocurrency, real estate
and retirement assets. Learn more today.